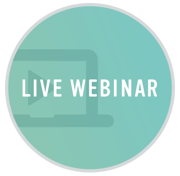 How to Establish a Culture of Certification in Your I.T. Program (and Why You Should Want To).
Why is certification important? Why would your students want to become certified? How can you establish a culture of certification in your I.T. program? And most importantly, why would you want to? Join us on February 23rd at 2pm EST as we answer these questions and more!

In this webinar you will learn:
• Why certification is important for your students
• What you can do to promote certification
• How to prepare students to become certified and get jobs
• What employers are looking for, and how search engines work when looking at potential candidates
• Three things your students need for a successful career
Join TestOut and top industry instructors and experts on February 23rd as we explore this exciting topic of certification, and helping students get into fruitful, enjoyable careers!
Register Now