NEW excel® Course coming august 10, 2021
TestOut is excited to announce a new course called TestOut Pro Certified: Microsoft Excel®. This is a comprehensive course that covers both the basic and advanced features and functions of Excel. Students will learn, practice, apply, and test their skills in real-world business scenarios, preparing them for certifications and professional careers.
This course provides 100% coverage of the objectives for the following certification exams:
TestOut Pro Certified: Microsoft Excel® Advanced
MO-200: Microsoft Excel Associate
MO-201: Microsoft Excel Expert
Available on August 10th, 2021.
Pre-release access available July 13th, 2021.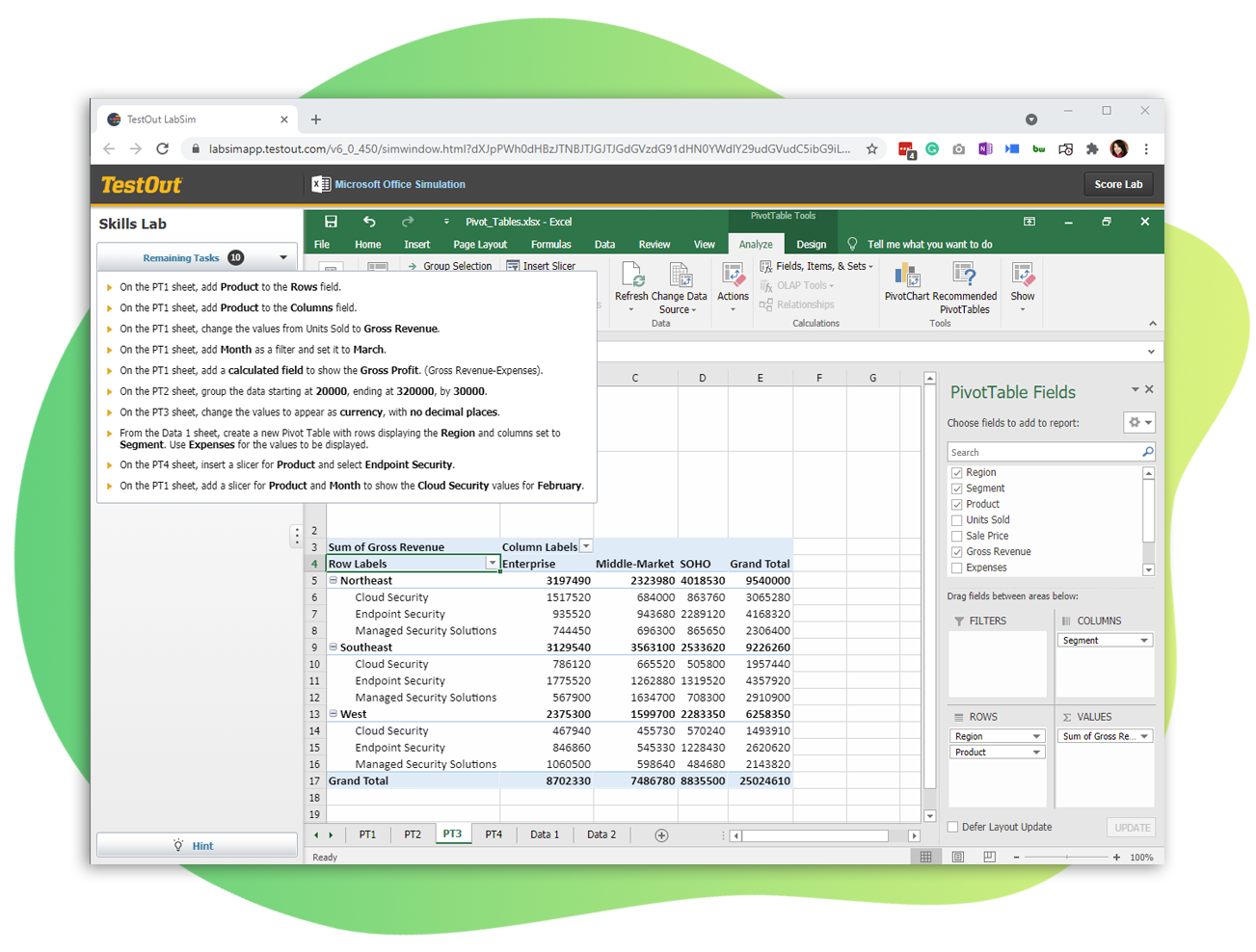 View of 10.2.6 Skills Lab: Create and Modify PivotTables