NEW excel® Course coming august 10, 2021
We're putting the final touches on our new course called TestOut Pro Certified: Microsoft Excel®. Please see the course outline link below. This course is still in production. If you need beta access early, please contact your account representative at 1-800-877-4889 or fill out the form.

This comprehensive course covers both the basic and advanced features and functions of Excel. Students will learn, practice, apply, and test their skills in real-world business scenarios, preparing them for certifications and professional careers.
This course provides 100% coverage of the objectives for the following certification exams:
TestOut Pro Certified: Microsoft Excel® Advanced
MO-200: Microsoft Excel Associate
MO-201: Microsoft Excel Expert
The course will be released on August 10th, 2021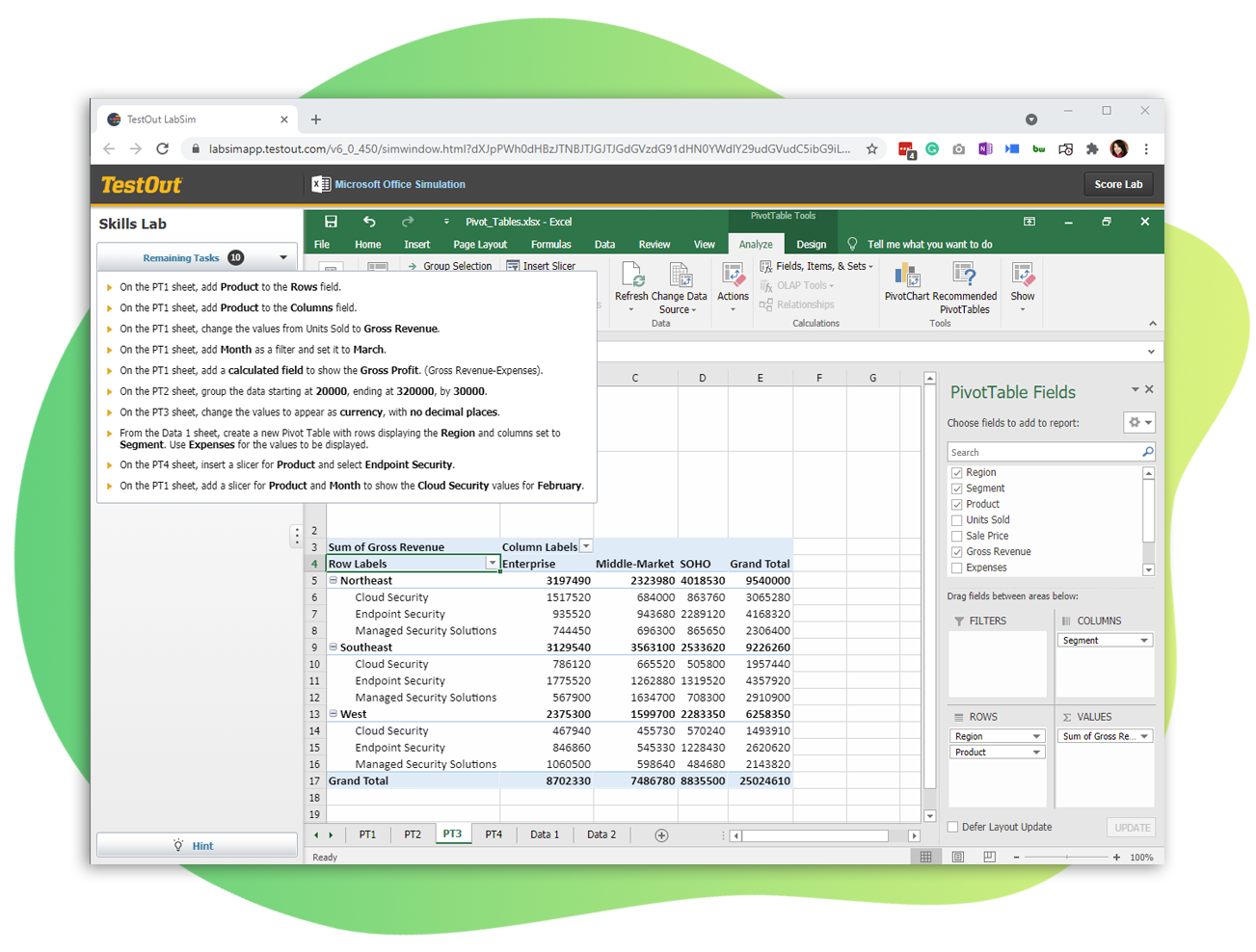 View of 10.2.6 Skills Lab: Create and Modify PivotTables

View of Conditional Formatting Demonstration